WayAround is specialized in making you vacation in Algarve the best experience, we pride ourselves in the service and happiness of our clients
At your disposal we gathered the best Amusement Parks
Booking Procedures:
– You can use the Book Now form and just wait for our call.
– Call us anytime, we will make the reservation that best fits your needs
Aquashow (Transport to Aquashow Water Park in Quarteira) Free baby/booster seats
This is a true family water park where you will find numerous water attractions, roller coasters and animal shows, Aquashow is one of the most complete water parks in Portugal. Take your time, relax and enjoy of the leisure activities inside this modern fun facility. WayAround provides private transport to Aquashow. Transfers to Aquashow from any pickup location and time.
PRICETABLE:
Aquashow
Normal Entrance 11-64 years
29,00 €
Junior Entrance >= 1,00 meter < 10 years
20,00 €
Senior Entrance >= 65 years
20,00 €
Special Entrance Disability >= 33%
14,00 €
X RIDE DOLPHINS & CAVES
• Know the Algarve Coast from a completely new perspective.
• Go inside the caves and rock formations.
• Appreciate the color contrast between rocky cliffs, caves, fauna, flora and the sea.
• Search and cross with a group of dolphins, who chose our waters to fish and have fun.
• Swim right next to one of the many paradisical beaches.
X RIDE SUNSET IN BENAGIL
• Come with us on a fantastic ride for 1 hour and 30 minutes to the Cave of  Benagil, known as the most amazing cave in the Algarve coast.
• You will port in the Albufeira Marina and through the most beautiful beaches in Algarve.
• Unforgettable trip.
X RIDE JET BOAT
• Feel the emotion on this Radical Ride. Powerbreaks, drifts and slides with an experience filled with adrenaline that you can't miss (30min)
PRICETABLE:
Xride Caves & Dolphins
Xride Sunset in Benagil
Xride Jet Boat
Normal
30,00€(July/August)
35,00€
Normal
20,00€
Adults and Children from 6 years old
30,00€
Children 4-10 years
20,00€
Children 3-10 years
12,00€
 < 3 Years
10,00€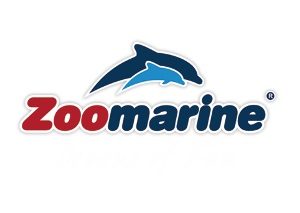 Zoomarine

• Fabulous dolphin shows with amazing skills and acrobatics | NEW SHOW 2017;
• Seals and sea lions together with a pirate ship and a tropical island in an amazing show;
• Tropical birds (macaws, parrots and cockatoos) put on a show with all the sounds and colours of the Magic Forest;
• Birds of prey (nature's fastest creatures), such as falcons, owls and eagles show off their agility and beauty;
• Visit the habitats of the park's animals: the aquatic and exotic birds, the reptiles and the seals and sea lions;
• Zoomarine Beach – A new mega-space of watery fun, where you will find a wave pool surrounded by a beach of fine, white sand, water slides, swimming pools and a water playground.
• Enjoy a 4D cinema experience: cutting-edge digital animation in a film about the life of sea turtles;
• Have fun on the many attractions: Harakiri and Rapid River and Wet Zone: pools for adults, kids and babies, lawns and green spaces;
• There is something to suit everyone's taste: 100% Fun – Have fun in or out of the water, with more or less adrenaline, on slides, rubber rings, swimming pools, the panoramic big wheel and roundabouts.
Zoomarine Emotions: The initial phase of the Dolphin Emotions Underwater experience consist in a first approach to scuba diving and adaptation to the underwater environment. This first step will be taught by a certified Subnauta dive instructor and may be accompanied by a Zoomarine Educator.After a successfully adaptation to the underwater environment, the experience starts with an educational talk, imparting various facts about the bottlenose dolphin, its biology and ecology. Then, participants spend about 30 minutes in the water, where, under the supervision of two Zoomarine trainers and a Subnauta dive instructor, they are invited to meet the dolphins, experience moments of tenderness and affection and perform a subaquatic behaviour sequence with these extraordinary ambassadors of the ocean. Including the diving baptism, the educational session, the time spent getting changed and the session in the water, the total duration of the experience is approximately 150 minutes. Each session has a minimum of 2 participants and a maximum of 6.
PRICETABLE:
Zoomarine Aquapark
Zoomarine Emotions
Normal
11 – 64 years
1day: 29,00€
2day: 37,00€
Premium >6 years:
1 pax 169,00€Private:1 pax: 869,00€

2 pax: 1077,00€

Junior
>=1meter < 10 years
1day: 20,00€
2day: 28,00€
Spectator
>=1meter < 10 years
22,00€
Senior
> 64 years
1day: 22,00€
2day: 28,00€
Spectator
> 64 years
22,00€
Infant<1 meter
1day: Free
2day: Free
Spectator
11 – 64 years
31,00€